Addressing Antibiotic Use Roundtable
Join us online
---
24/02/2021
---
---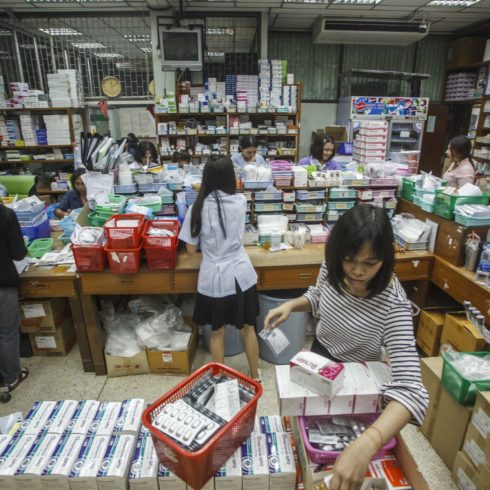 How can insights from social science better inform efforts to address antibiotic use in humans, animals and crops around the world? 
This online Roundtable will launch a report of recommendations from social research about how best to address the increasing – and yet uneven – use of antibiotics across the One Health spectrum. Responding to calls for increased attention to social and behavioural aspects of antibiotic use, the evidence base on this topic is now expanding – reflected in a series of four panels in 2020. Bringing together the implications of these findings for policy, programmes and pilots in a timely way is critical if we are to enable practice to be informed by this research. The Addressing Antibiotic Use roundtable brings into conversation the findings from social researchers with the perspectives of those engaged in policy, programmes and research on AMR.
The roundtable will comprise:
• Launch of the report – Addressing Antibiotic Use: Recommendations from Social Research around the World
• Roundtable Part 1 – Consideration of the recommendations from policy and programme perspectives
• Roundtable Part 2 – Consideration of the recommendations from research and research funder perspectives
We are excited to announce our roundtable participants, who represent a range of institutions, expertise and focus points:
• Professor Iruka Okeke, University of Ibadan, MRC/DfID
• Dr Tim Jinks, Wellcome Trust
• Dr Watipaso Kasambara, Public Health Institute of Malawi (PHIM)
• Dr Hung Nguyen, International Livestock Research Institute (ILRI) Vietnam
• Dr Haileyesus Getahun, World Health Organization
• Professor Sujith Chandy, Christian Medical College Vellore
• Professor Sabiha Essack, University of KwaZulu-Natal
• Dr Franck Berthe, the World Bank, and Livestock Global Alliance
The event will be chaired by Professor Clare Chandler, LSHTM and Professor Helen Lambert, Bristol University.
To register please click here.
Check back here for more information or follow us on twitter @AnthroAMR for updates.

Share