– Lorenzo Servitje –
PhD
Associate Professor of Literature and Medicine
Department of English and the Health, Medicine, and Society
Lehigh University
---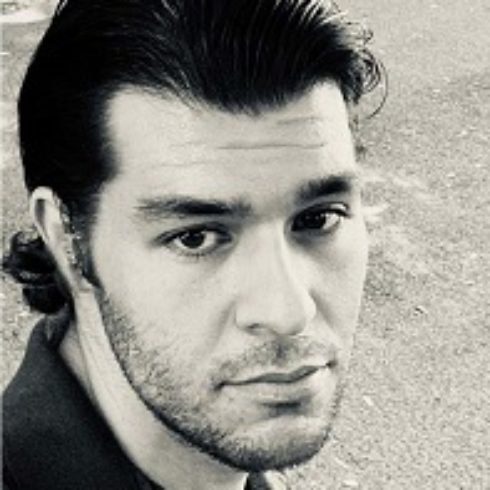 Lorenzo Servitje is associate professor of literature and medicine, with a dual appointment in the Department of English and the Health, Medicine, and Society program at Lehigh University. He holds a PhD in English from the University of California Riverside, and is currently completing a Master in Public Health at Dartmouth's Geisel School of Medicine (2022). His monograph Medicine Is War: The Martial Metaphor in Victorian Literature and Culture, (SUNY University Press 2021) traces the metaphorical militarization of medicine in the nineteenth century.
His current book project, The Science and Fiction of Antibiosis examines the history and culture of antibiotics and antibiotic resistance. Excerpts of Antibiosis have appeared in Osiris, the annual journal for the History of Science Society, and in The Palgrave Handbook of Twentieth- and Twenty-First Century Literature and Science. His most recent manuscript, which examines the use of gothic literarily allusion in biomedical publications related to virulence was published in Antibiotics. He is currently working on "A Genealogy of Antimicrobial Stewardship" with Professor Clare Chandler, tracing the history of stewardship (and related terms such as guardianship) and what it carries with it into policy and practice in global health. Using a mixed methods approach, this project renders visible perspectives and inconsistencies that might emerge from the borrowing-in of this concept into antibiotic restriction, correction and surveillance.
Servitje's articles have appeared in journals such as Literature and Medicine, Journal of Medical Humanities, and Science Fiction Studies, among others. He has co-edited three collections: The Walking Med: Zombies and the Medical Image (Penn State 2016) and Endemic: Essays in Contagion Theory (Palgrave 2016), and Syphilis and Subjectivity: From the Victorians to the Present (Palgrave 2017). He serves on the editorial board of the Journal of Medical Humanities and as an associate editor for Literature and Medicine. He is co-lead editor of the "Studies in Health Humanities" book series from Lehigh University Press.

Share