– Andrea Núñez Casal –
Research Associate in Genetics, Law, and Society
Center for Socio-Legal Studies
University of Oxford
---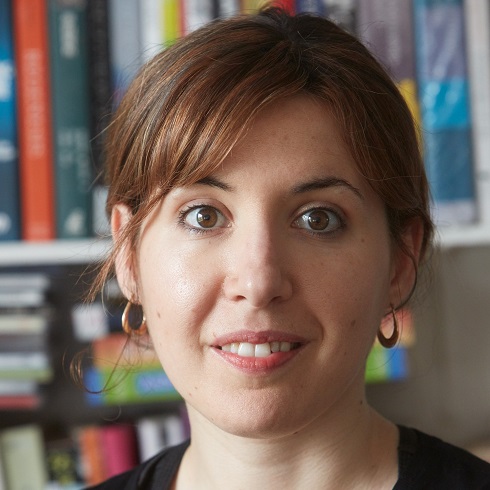 Andrea is an interdisciplinary researcher of the entanglements between microbes, embodiment, and inequalities. Funded by 'la Caixa' Foundation, Andrea's PhD, 'The microbiomisation of social categories of difference: An interdisciplinary critical science study of the human microbiome as the re-enactment of the immune self' (Goldsmiths, 2019) was the first critical science study on the topic. It examined how human microbiome science reinstates an immunology of inclusion and exclusion through the 'biologization' of social categories of difference (race, gender and class in particular). To date, Andrea's research has focused on (1) the socio-cultural aspects of the human microbiome and immunology; and (2) advance feminist 'embodied' approaches and methods to address and remedy health inequalities associated with antimicrobial resistance (AMR) and chronic/recurrent infections.
Andrea has been an Associate Lecturer in the Department of Media, Communications and Cultural Studies at Goldsmiths and Research Associate in the School of Science, Technology and Innovation Studies at The University of Edinburgh. As a Research Associate in Genetics and Society, The University of Oxford, Andrea is conducting research on the cultural implications of non-invasive pregnancy tests (NIPTs) in Taiwan and Denmark.
Moving beyond current medical humanities and STS work on the microbiome, Andrea's latest research develops a feminist critical analysis and embodied methodology that draws attention to lived experiences of health inequalities, the social mobilisation of microbiology and local, traditional and profane healing cultures and practices, including spirituality. The Witch and the Microbe: Traditional Food Culturals, Health and Microbial Science, partially funded by the 'EcoSocieties Research Fund' (2020) (The University of Nottingham), examines the genealogies and statuses of feminised knowledges-practices of microbial healing (local, traditional, profane) as key to resurface and update effective approaches for 'recalcitrant infections', those recurrent or persistent with no clear biomedical explanation or treatment focusing on urinary tract infections (UTIs) and Long Covid. Andrea is developing part of this project as a visiting researcher at the Gender Institute, Charles III University of Madrid (December 2020-June 2021).
In September 2018, Andrea presented her work titled, "Birthing antimicrobial resistance: Feminist para-ethnographies as interdisciplinary care knowledge practices" at a research symposium, hosted by the AMIS programme.
Further information on Andrea is available on her personal website.

Share