Social Science and AMR Research Symposium
British Academy, London
---
10/09/2018
---
---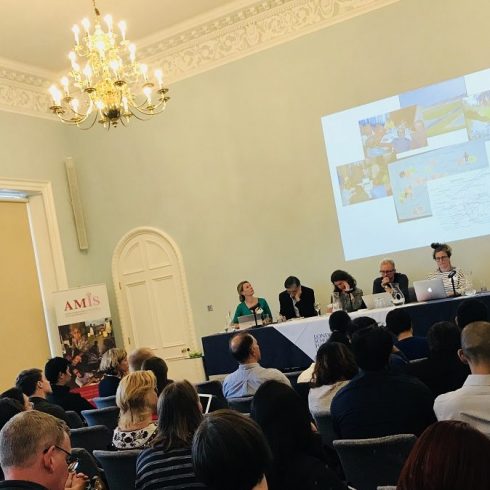 On 10th September 2018 over 100 social researchers studying AMR gathered together at the British Academy, London, to present and discuss Fresh Approaches to the Study of Antimicrobial Resistance.
The symposium responded to a recognition that social researchers are contributing in a range of ways to understanding and responding to AMR, but that this work is developing in parallel, in different institutions, interdisciplinary collaborations and countries. The event was an opportunity to exchange insights and approaches, and to continue the development of a community of researchers who are looking at 'the social' in AMR.
This symposium brought together scholars from around the world – 40 from outside of the UK, including 4 countries in Africa, 4 in Asia, 6 in Europe as well as from Australia and the United States. Disciplines represented included anthropologists, sociologists, historians, geographers, artists, philosophers, science and technology studies scholars and even environmental scientists.
Formulated as a work-in-progress event, we heard from sixteen presenters across four thematic panels, saw and discussed 18 poster presentations, and reflected on the state of the field through a keynote talk and final panel discussion. The four themes followed those described by the Antimicrobials In Society Hub as ways to link together core literature and theory that can be applied to AMR: Care; Ecologies; Pharmaceuticals and Markets; and Knowledge.
Throughout the day, presenters and discussants continued to open up spaces for interpreting the ways AMR knowledge and action are co-constructed, and demonstrated how the application of social theory to AMR has the potential to enrich our repertoire of responses to this complex issue. At the event we launched the #SocSciAMR twitter hashtag. A booklet with abstracts and biographies of attendees was created for the symposium.
Find our more about the posters and presenters here.

Share